Development Engineer (m/f/x)
APPLY NOW
Are you a driven Engineer with an experience in product / mechanical systems development and a strong interest in generating knowledge from experimentation? Are you passionate about the circular economy, textiles, and technology? Join us in leading the clean-tech revolution that will shape the future of fashion!
Resortecs – REcycling, SORting, TEChnologieS – is an award-winning start-up that develops Design for Disassembly solutions. We drive full circularity in the fashion industry with heat-dissolvable stitching threads and thermal disassembly systems that make textile recycling easy.
Your Responsibilities
As a Development Engineer at Resortecs, you will lead the development of the Resortecs Smart Disassembly™ continuous and automatic system and a garment sorting line. You will also manage operations linked to Resortecs' first thermal disassembly system (our industrial oven for garment disassembly) and manage different test campaigns to demonstrate our innovative technology to the world (i.e customers, investors, partners).
Main tasks and responsibilities include:
1. Lead the development of the Smart Disassembly™ continuous system

Be at the forefront of all product development phases, from ideation to product development:

• Feed in learnings from the batch thermal disassembly system as design inputs for the large-scale continuous disassembly system planned for 2023
• Lead the desk research and feasibility studies for new thermal disassembly systems (product concept research, material research, cost/investment estimate, new technologies & materials)
• Lead the funding and subsidy applications/procedures.
Supervise research partners in the development of new Smart Disassembly™ thermal systems:
• The further development of concepts and their validation through CFD/FEA simulation and or prototyping & experimentation
• Preparation of technical documentation from basic to detailed engineering (CAD models, P&ID, process sizing calculations, process diagram, operation diagram)
• Collect all information and reports on the development of new products and register all data into internal reports and tracking system.
2. Lead the feasibility study and proof-of-concept of an automatic and continuous textile sorting line connected to the Smart Disassembly™ continuous system

Based on existing products and technologies within a network of known machine suppliers, you will organize and cooperate with suppliers on the:

• Trials of garment component sorting using textile parts / trims disassembled with Smart Disassembly™
• Adjustments to the sorting line's technical concept based on test results
• Definition of the future sorting line supply chain by managing relevant partnerships (IP, legal contracts, business implementation).
Your Profile
• You have a Master's degree and min. 4 years of experience as a Mechanical, Process Engineer or Project Engineer. Experience in machine development, thermal engineering and/or the textile industry are highly appreciated
• Ideally, you have experience with (or are motivated in learning about): CAD design (using Autodesk), CFD/FEA simulation report analysis and/or P&IDs/Process Flow Diagrams
• You want to have a positive impact on society and nature
• You are passionate about testing and generating knowledge through experimentation on a new process
• You are confident, independent, and a fast learner with strong analytical skills who can work under pressure
• You are open-minded and flexible; you thrive when working on diverse tasks and can adapt to changes
• You have excellent communication skills in English. Knowledge of French, Dutch or German is a plus
• Travel mobility required and driving license appreciated.
Our offer
• A dynamic and challenging start-up environment: you will be part of a small and driven international team that is leading the transition towards the circular economy.
• Huge personal and professional growth: join a position with substantial responsibilities, networking opportunities, and rapid-progress learning in an innovative atmosphere.
• Internship compensation package: monthly allowance and meal expenses.
Sounds like a job for you? Apply on LinkedIn or send your CV and cover letter to [email protected].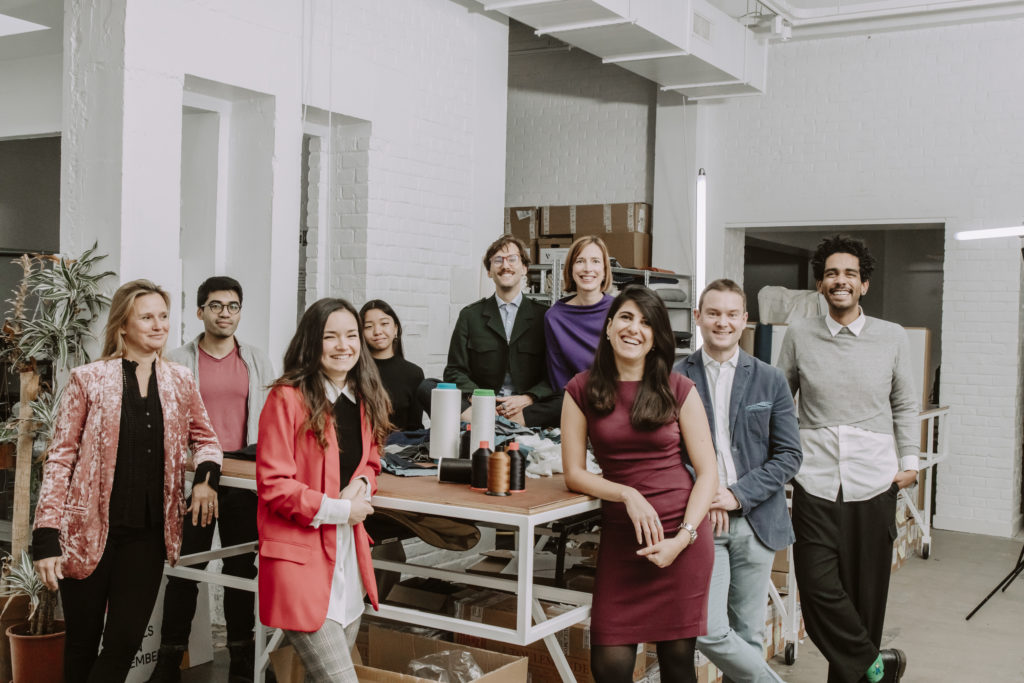 Resortecs strives to grow an inclusive environment, where individual differences are recognized, respected, and responded to in every possible way that makes our people thrive. That's why all applicants are given equal opportunity regardless of age, gender identity or expression, ethnic origin, nationality, language, disability, religion, socio-economic status, or sexual orientation. Each employee's distinctive experiences, perspectives, and viewpoints help us build a more resilient, fun, and innovative future for fashion.
APPLY NOW