Head of Production (m/f/x)
APPLY NOW
Are you a driven Engineer with experience in production optimization and quality control? Are you passionate about the circular economy, textiles, and technology? Join us in leading the clean-tech revolution that will shape the future of fashion!
Your Responsibilities
As Head of Production, you will be part of our Assembly team and will manage production, quality control and technical support for all Smart Stitch™ products.
Main tasks and responsibilities include:
1. Manage Smart Stitch's industrial production scale-up:
• Coordinate suppliers and manage product inventory (all commercialized threads and new assembly techniques).
• Contribute to product development, bringing new ideas to our current production standards in collaboration with partners, suppliers, and manufacturers.
• Lead the (geographical) expansion of our thread production capacity.
• Build and manage the internal quality control process of Smart Assembly products.
2. Support logistics and operations
(in collaboration with the Technical Support and Logistics Manager):
• Build and manage forward logistics of assembly products such as Smart Stitch™.
• Support brands and recyclers with take-back schemes and logistics.
3. Lead technical support for brands and garment makers:
• Own technical troubleshooting operations and support the Sales team during pilots and tests with customers
• Visit factories that use our Smart Assembly products to:
– Increase service quality and nurture relationships with manufacturers
– Build a certified/preferred garment manufacturer network.
– Solve potential challenges faced during sewing/use.
4. Cross-department support:
• Support the Disassembly team with quality assessment of textiles before and after thermal disassembly.
• Support the Assembly team with quality and production feasibility assessment of (new) assembly techniques.
• Support the Sales team with production and market insights.
Your Profile
• You have a master's degree in Engineering: materials science, polymers science or textile engineering.
• You have +5 years of experience in supplier management and technical support.
• You are knowledgeable or passionate about circularity and smart materials and want to have a positive impact on society and nature.
• You are confident, independent, a fast learner with strong analytical skills and can work under pressure.
• You have good communication skills and are fluent in English. Knowledge of Turkish, Chinese, French or German is a plus.
• You have strong PC/Mac literacy, with very good command of Excel.
• You are willing to travel internationally on a weekly basis. Driving license highly preferred.
Our offer
• A dynamic and challenging start-up environment: you will be part of a small and driven international team that is leading the transition toward the circular economy.
• Huge personal and professional growth: join a position with substantial responsibilities, networking opportunities, and rapid-progress learning in an innovative atmosphere.
• Internship compensation package: monthly allowance and meal expenses.
Sounds like a job for you? Apply on LinkedIn or send your CV and cover letter to [email protected].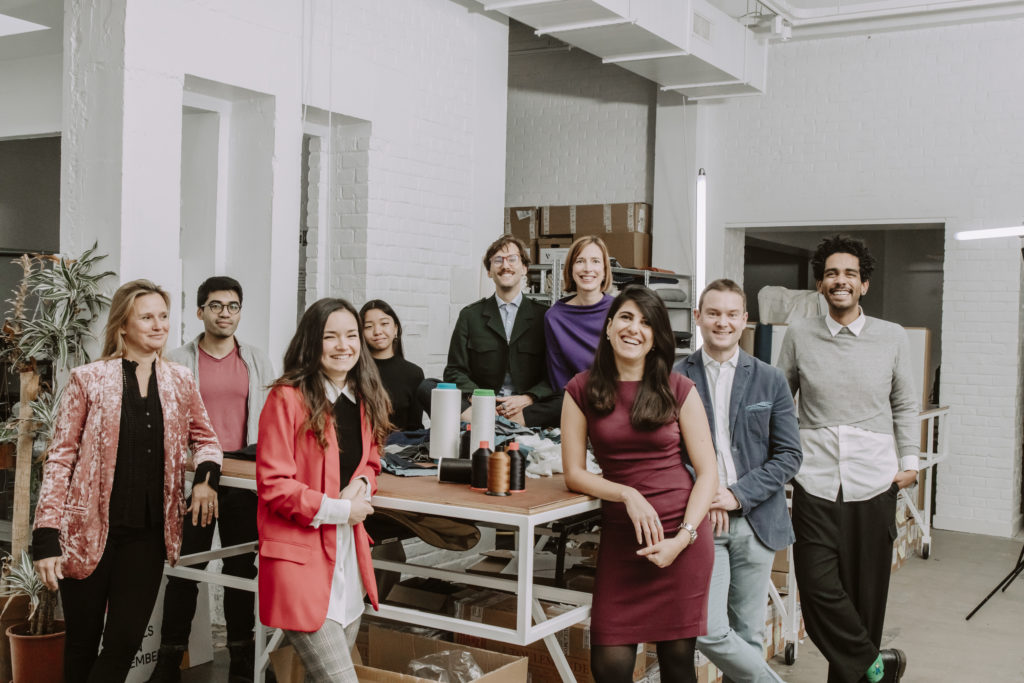 Resortecs strives to grow an inclusive environment, where individual differences are recognized, respected, and responded to in every possible way that makes our people thrive. That's why all applicants are given equal opportunity regardless of age, gender identity or expression, ethnic origin, nationality, language, disability, religion, socioeconomic status, or sexual orientation. Each employee's distinctive experiences, perspectives, and viewpoints help us build a more resilient, fun, and innovative future for fashion.
APPLY NOW