Mechatronics Engineer (m/f/x)
APPLY NOW
Are you a driven Engineer with an experience in electrical or mechanical systems development and a strong interest in innovation and machine development? Are you passionate about the circular economy, textiles, or technology? Join us in leading the clean-tech revolution that will shape the future of fashion!
Your Responsibilities
As a Mechatronics Engineer at Resortecs, you will be responsible for the mechanical and electrical aspects of our Smart Disassembly™ continuous system as well as its integrated garment sorting line. You will also contribute to operations linked to Resortecs' first thermal disassembly batch system.
Main tasks and responsibilities include:
1. Lead the feasibility studies and proof-of-concept development for an automatic and continuous textile sorting line connected to the Smart Disassembly™ continuous system.
Based on existing products and technologies within a network of known machine suppliers, you will organize and cooperate with suppliers on the:
– Trials of garment components sorting using textile parts/trims disassembled with Smart Disassembly™
– Adjustments to the sorting line's technical concept based on test results.
– Definition of the future sorting line supply chain by managing relevant partnerships (IP, legal contracts, business implementation)
2. Support and contribute actively to the development of the Smart Disassembly™ continuous system in collaboration with the Process Development Engineer.
Be at the forefront of all product development phases, from ideation to product development:
– Feed in learnings from the batch thermal disassembly system as design inputs for the large-scale continuous disassembly system planned for 2023.
– Contribute to the desk research and feasibility studies for new thermal disassembly systems (product concept research, material research, cost/investment estimate, new technologies & materials).
– Contribute to the funding and subsidy applications/procedures.
– Support further development of concepts and their validation through CFD/FEA simulation and or prototyping & experimentation.
– Support the preparation of technical documentation from basic to detailed engineering (CAD models, P&ID, process sizing calculations, process diagram, operation diagram).
-Collect all information and reports on the development of new products and register all data into internal reports and tracking system.
3. Manage the integration of the continuous line and its commissioning.
– Set up and conduct user research activities to find potential challenges and opportunities. Translate the insights gathered into deliverables such as: wireframes, user flows, sketches, customer journeys, service blueprints & interaction specifications.
– Define the feeding and exit of the Smart Disassembly Systems. Input: the integration with pre-sorting and processing activities. Output: the integration with existing sorting equipment/machines.
– Manage the design development and implementation of the software in collaboration with partners.
– User experience with digital interfaces and control panels of the Smart Disassembly Systems.
– Ensure the usability and easy maintenance and repair of the Smart Disassembly Systems from the design stage.
4. Support the operations of the Smart Disassembly Batch System when needed in collaboration with the technical account executive.
Your Profile
• You have a Master's degree and min. 4 years of experience as a Mechatronic Engineer and/or Electromechanical Engineer with computer engineering knowledge.
• Experience working in R&D projects, industrial plant design and/or machine development is highly desirable.
• Ideally, you have experience with (or are motivated to learn about): CAD design (using Solidworks/Fusion360) Process Flow Diagrams and/or software development.
• You are not afraid of tackling complex challenges and you want to have a positive impact on society and nature.
• You have Technical curiosity, creativity, innovation, initiative, communication, leadership, and the ability to work with others.
• You are confident, independent and a fast learner with strong analytical skills who can work under pressure.
• You are open-minded and flexible; you thrive when working on diverse tasks and can adapt to changes
• You have excellent communication skills in English. Knowledge of French, Dutch or German is a plus.
• Travel mobility required and a driving license preferred.
Our offer
• A dynamic and challenging start-up environment:
– you will be part of a small and driven international team that is leading the transition toward the circular economy.
• Huge personal and professional growth:
– join a position with substantial responsibilities, networking opportunities, and rapid-progress learning in an innovative atmosphere.
• A competitive salary package with extra-legal benefits like meal checks, extensive hospital and group insurance, and green mobility budget.
Sounds like a job for you? Apply on LinkedIn or send your CV and cover letter to [email protected].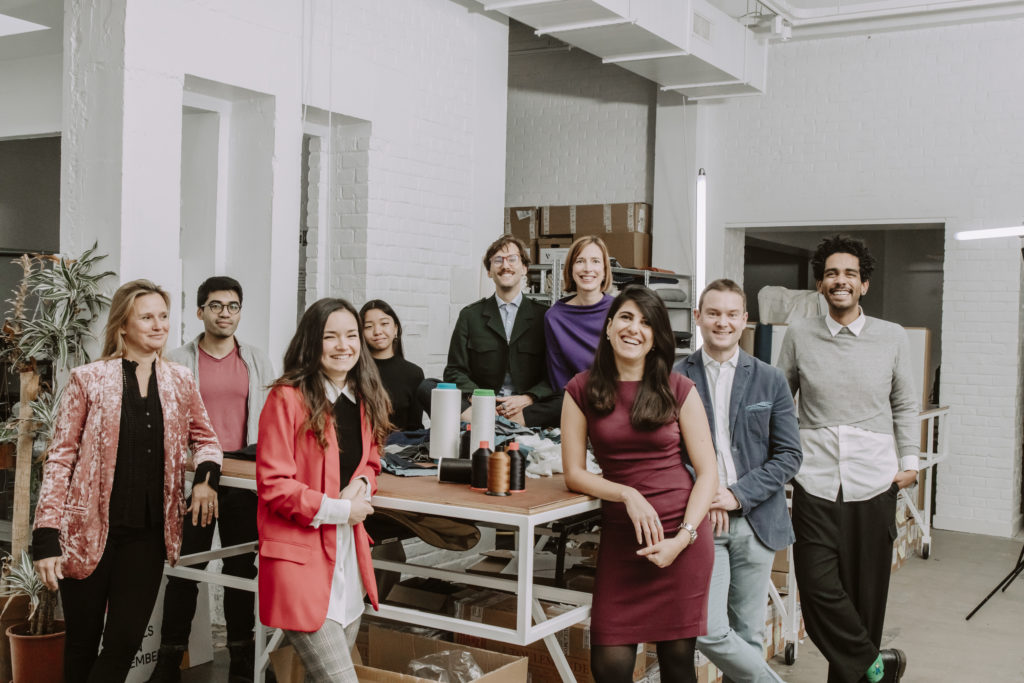 Resortecs strives to grow an inclusive environment, where individual differences are recognized, respected, and responded to in every possible way that makes our people thrive. That's why all applicants are given equal opportunity regardless of age, gender identity or expression, ethnic origin, nationality, language, disability, religion, socioeconomic status, or sexual orientation. Each employee's distinctive experiences, perspectives, and viewpoints help us build a more resilient, fun, and innovative future for fashion.
APPLY NOW