Bershka and Resortecs launch collection of jeans designed for recycling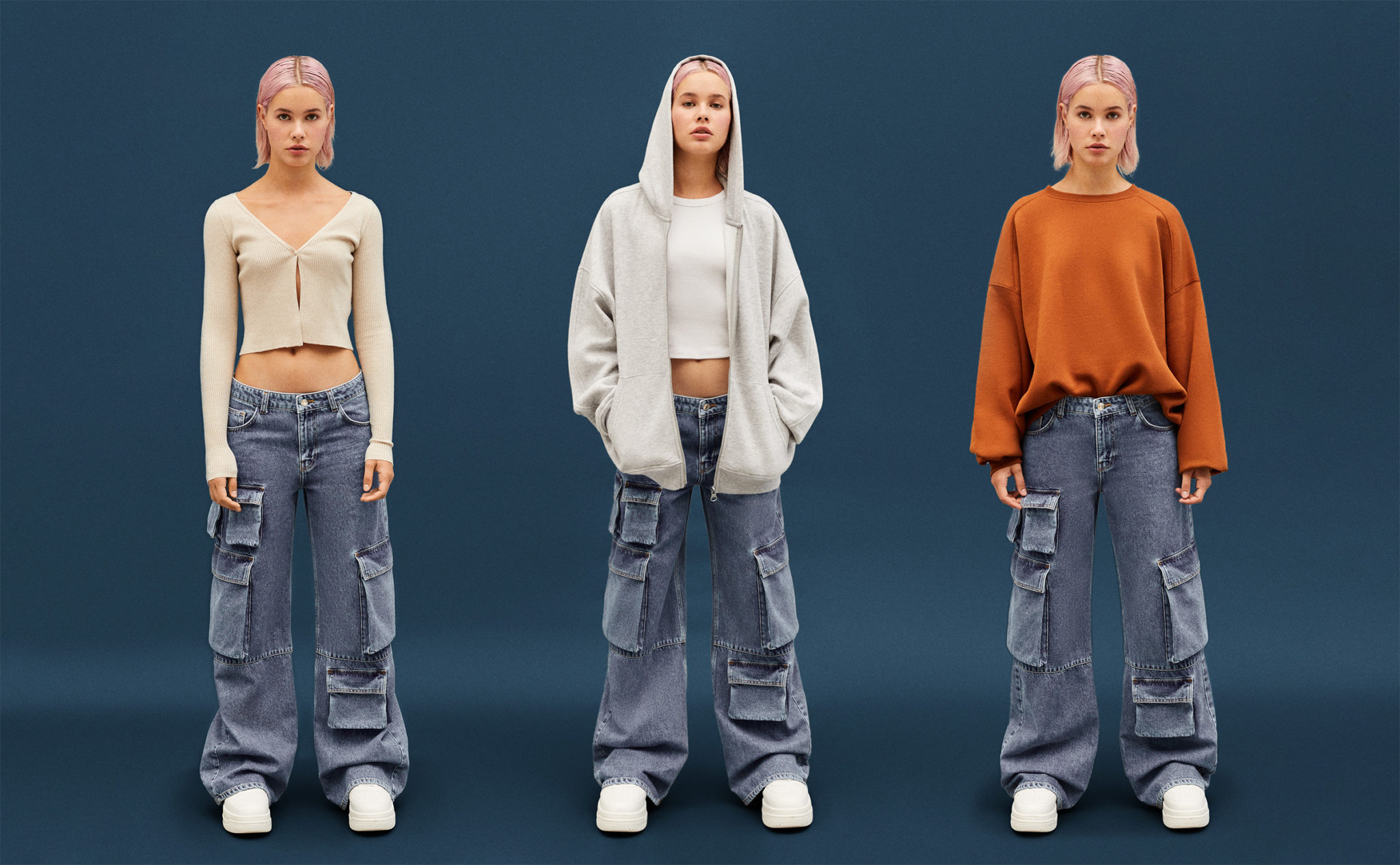 BRUSSELS, BELGIUM – Brussels-based start-up Resortecs is partnering with Bershka, a global fashion brand part of the Inditex Group, to launch a new capsule collection using the start-up's design-for-disassembly technology to facilitate recycling and upcycling.
The collaboration brings together summer and circularity in two unisex products – denim shorts and jeans – made with Resortecs' Smart Stitch™ for easy disassembly. The products will be available online and at selected stores in 60 markets across the world as of 5 August.
Resortecs aims to boost textile recycling with two patented innovations: Smart Stitch™, heat-dissolvable stitching threads, and Smart Disassembly™, an industrial oven capable of taking apart the different components of clothing made with Smart Stitch™. This way, the start-up expects to reduce the high costs and complexity of separating different textile materials ahead of recycling.
For Bershka, this collaboration is part of Inditex's Sustainability Innovation Hub: an open-innovation platform that works alongside start-ups, academic institutions, and tech centers to promote and scale disruptive solutions for new materials, technologies and processes that reduce the environmental footprint of fashion products and help advance towards circularity.
Founded in 2017 by Cédric Vanhoeck and Vanessa Counaert, Resortecs has already validated its solution with over 30 international fashion players:
We are thrilled to work with Bershka. Since day one, we've been positively
surprised by how much their team is committed to the circular transition.
The final products look great and have infinite possibilities for their next
lifecycle. – Cédric Vanhoeck, co-founder & Executive Lead
Resortecs – REcycling, SORting, TEChnologieS – is an award-winning start-up that develops design-for-disassembly solutions. We drive full circularity in fashion with heat-dissolvable stitching threads and thermal disassembly systems that make recycling easy.
For further inquiries:
Davidson Leite
Communications & Branding Lead
[email protected] | +32 0494 94 93 54
Back to news
OTHER ARTICLES