Wedze by Decathlon and Resortecs launch ski jacket 100% designed for recycling
BRUSSELS, BELGIUM – Wedze, the winter-sports brand of French giant Decathlon, partnered with Belgian innovator Resortecs to launch a fully recyclable ski jacket using the start-up's design-for-disassembly technology.
Different from normal ski jackets, which are extremely difficult to recycle due to their complex material composition, this flagship is made of 63% recycled polyester, and 23% of the fabrics are dyed using dope dyeing – one of the most water-efficient dying techniques.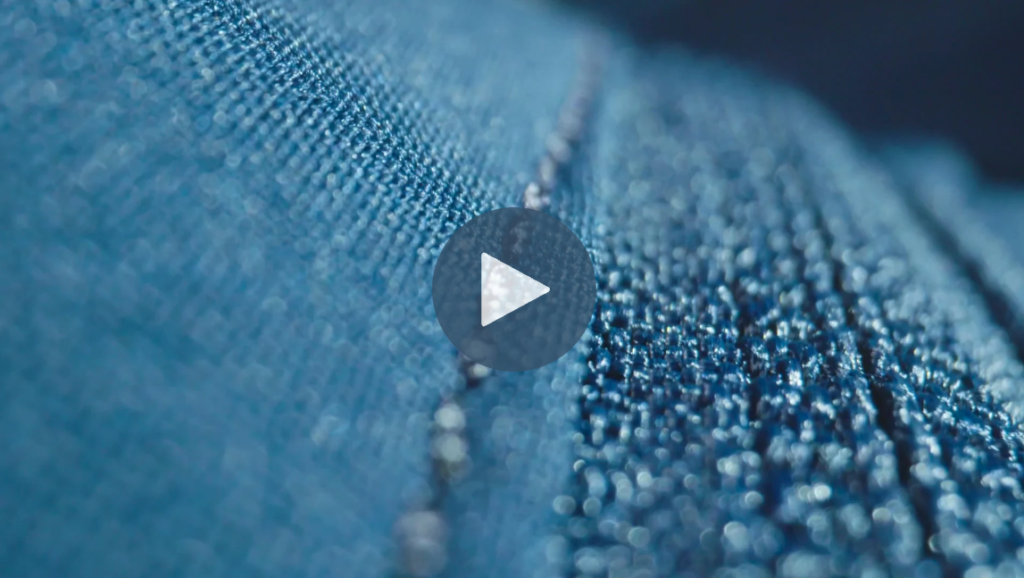 As making a completely mono-material jacket isn't yet possible , Wedze found in Resortecs the ideal partner to bring its first fully recyclable ski jacket to life. The start-up's Smart Stitch™ threads melt and disappear when exposed to temperatures above 190°C, ensuring that the non-recyclable zippers, press buttons and elastics bands can be easily separated from the polyester parts when it is time for recycling.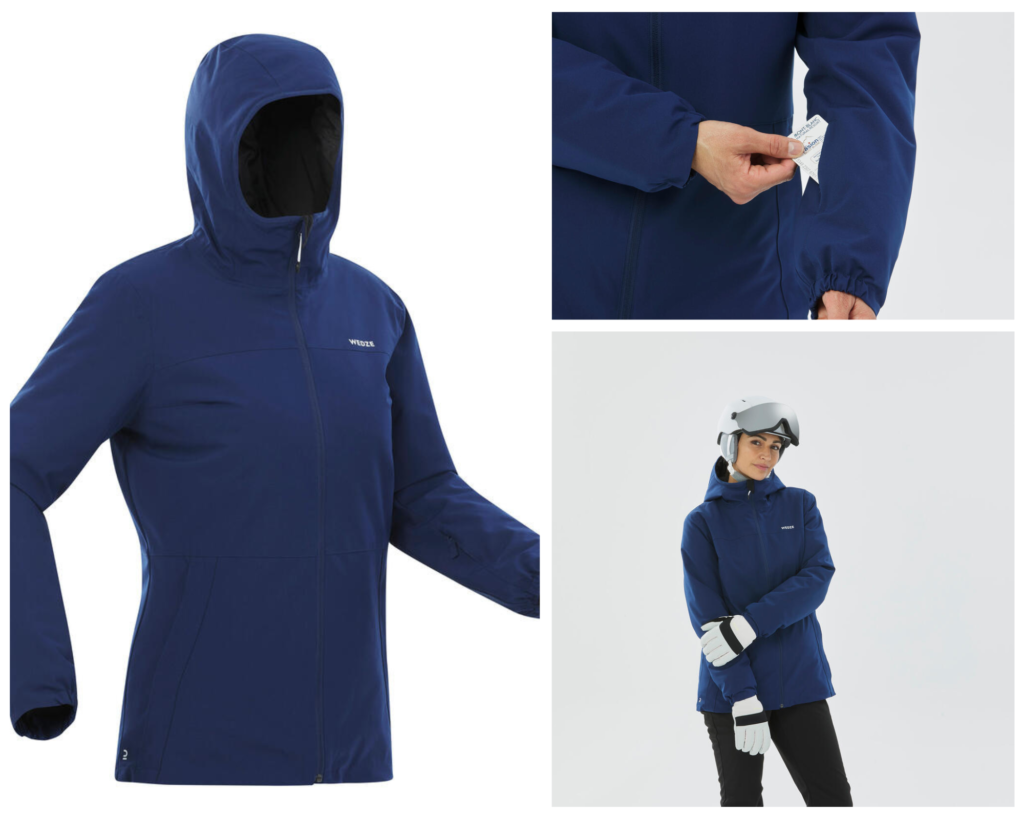 "Clients who want to join our circularity efforts can return their used jackets when they are no longer fit for use, and we'll recycle them into new products." Explains Fern S., Product Engineer and Sustainable Development Leader at Wedze.
"We are excited to launch a product with Wedze because, like the entire Decathlon group, they are known for their efforts to develop more sustainable products. The jacket looks great and has infinite possibilities for its next lifecycle." – Cédric Vanhoeck, co-founder & CEO at Resortecs
Decathlon joins H&M and Bershka (Inditex Group) in our client roster and becomes the 3rd major global brand to launch products with Smart Stitch™ and Smart Disassembly™ in less than a year.
Skiers who don't want to compromise on sustainability when hitting the slopes can find the disruptive jacket at Decathlon stores in Spain and online at www.decathlon.com for all other European markets.
Resortecs – REcycling, SORting, TEChnologieS – is an award-winning start-up that develops design-for-disassembly solutions. We drive full circularity in fashion with heat-dissolvable stitching threads and thermal disassembly systems that make recycling easy.
For further inquiries:
Davidson Leite
Communications & Branding Lead
[email protected]
BRUSSELS, BELGIUM – Brussels-based start-up Resortecs is partnering with Bershka, a global fashion brand part of the Inditex Group, to launch a new capsule collection using the start-up's design-for-disassembly technology to facilitate recycling and upcycling.
The collaboration brings together summer and circularity in two unisex products – denim shorts and jeans – made with Resortecs' Smart Stitch™ for easy disassembly. The products will be available online and at selected stores in 60 markets across the world as of 5 August.
Resortecs aims to boost textile recycling with two patented innovations: Smart Stitch™, heat-dissolvable stitching threads, and Smart Disassembly™, an industrial oven capable of taking apart the different components of clothing made with Smart Stitch™. This way, the start-up expects to reduce the high costs and complexity of separating different textile materials ahead of recycling.
For Bershka, this collaboration is part of Inditex's Sustainability Innovation Hub: an open-innovation platform that works alongside start-ups, academic institutions, and tech centers to promote and scale disruptive solutions for new materials, technologies and processes that reduce the environmental footprint of fashion products and help advance towards circularity.
Founded in 2017 by Cédric Vanhoeck and Vanessa Counaert, Resortecs has already validated its solution with over 30 international fashion players:
We are thrilled to work with Bershka. Since day one, we've been positively
surprised by how much their team is committed to the circular transition.
The final products look great and have infinite possibilities for their next
lifecycle. – Cédric Vanhoeck, co-founder & Executive Lead
Resortecs – REcycling, SORting, TEChnologieS – is an award-winning start-up that develops design-for-disassembly solutions. We drive full circularity in fashion with heat-dissolvable stitching threads and thermal disassembly systems that make recycling easy.
For further inquiries:
Davidson Leite
Communications & Branding Lead
[email protected] | +32 0494 94 93 54
What an incredible closure to Resortecs' participation in Desigual + Plug and Play Tech Center's Awesome Lab – Spain's first fashion-tech acceleration program!
This acceleration program supports selected startups through mentorships, training, providing resources and tools, and funding. This initiative aims to boost the development of technology solutions that will face the main challenges of the fashion industry.
Resortecs was chosen for its technological solution and innovation at the service of the circular economy. The challenge proposed by the Awesome Lab was to assign a new use to garments to give them a second life. Resortecs worked alongside Desigual for 8 months on a pilot where the Spanish giant implemented Resortecs' technology in a strategic manner in order to build together the future of fashion.
Last week, Resortecs was invited to the Awesome Lab's final Demo Day in Barcelona to pitch the results of the collaboration. But Resortecs didn't stop there. Not only did our team give a great pitch, but they also won the award for "best project presentation". Indeed, the collaboration showcased successful results and optimistic insights on collaborations between technologies such as Resortecs and fashion brands, and on the future of circular fashion!
Resortecs is thankful for the incredible journey alongside Personify XP, Vestico, Syrup Tech, Exonode, Swearit, Shelly Xu Design, and looks forward to years of partnership for circularity con la marca más chula de la moda española!
Resortecs' innovation – the first of its kind – can process up to 1 ton of garments per day and is being tested by 30 major global fashion brands
Recently, images of the mountains of unsold clothing dumped in the Atacama Desert, in Chile, shocked the world. Each year, 34 million tonnes of textiles worth more than 400 billion euros are wasted by the fashion industry – which became a strategic target of the EU Green Deal. Behind these alarming figures are the costs and complexity of disassembly and recycling. When faced with stacks of unsold inventory, that might reach up to 40% of each season's production, fashion brands turn to options easier and cheaper than recycling, such as landfills or incineration. If it's up to Resortecs, however, this scenario is about to change.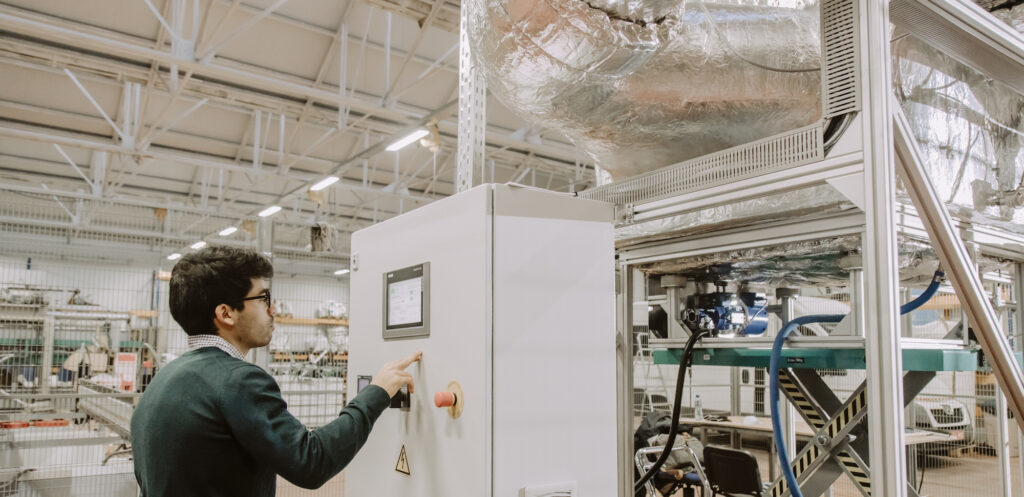 The start-up presents its first thermal disassembly system in a demonstration event for the press, politicians, investors, and industry peers in Brussels on Thursday, 09/12. The system combines heat and mechanical force to disassemble clothes stitched with Resortecs' heat-dissolvable threads. Inside the system – a globally-patented, high-tech version of an industrial oven – the clothes are exposed to specific temperatures, making the seams disappear automatically and allowing for easy material sorting and recycling.
"The system works with little to no oxygen inside. This preserves the fabrics' quality and prevents the clothes from burning, even when they are submitted to temperatures higher than 200° C", explains William Allouche, Technical Lead for Disassembly and the mind behind the system's engineering. "We've made sure to develop a closed-loop system to preserve the heat produced for each batch of clothes for the longest time possible. This ensures energy recovery and generates way less CO2 emissions than other heat-induced processes."
The thermal process is 5x faster than traditional disassembly methods and enables the recycling of up to 90% of the original fabric material, instead of the usual 48% obtained after manual or mechanical disassembly. Using data to prove the impact of its innovation, Resortecs ran an externally-reviewed life-cycle assessment which shows that the process adoption could help the fashion industry cut its CO2 emissions by 50% and reduce waste generation by 80%. If the entire EU production were thermally disassembled and recycled, the fashion industry could generate 60.3 million fewer tons of CO2 and save up to € 2.3 billion per year.
The version presented to the public is just a prototype. It can process up to 1 ton of textile per day and is being used to show first partners, such as the fast-fashion giant H&M and other 30 global fashion brands, how the start-up's solution works. In the long term, it will be part of a network of thermal disassembly systems placed in recycling plants all over the world. The idea is to cover the globe with automatic thermal disassembly to speed up global textile recycling. Still in 2022, a second system with a larger processing capacity will come into operation. Together, both units will be able to prepare up to 13 tonnes/day of clothing for recycling, an unprecedented volume in the world.
"Everyone thinks of recycling, but no one looks at the biggest challenge to make it happen: disassembly. We saw an opportunity to optimize production while boosting up recyclability and sustainability, and we jumped on it" says founder Cédric Vanhoeck. "Brands have finally realized that there's no way to continue producing and wasting textile as if nothing is happening with the planet. When we started 4 years ago, brands complained about the costs of sustainability, now they come to us because they understand that circularity is an investment."