World Economic Forum: does impact really come in black sedans driven by chauffeurs in black suits?
Davos, a tiny village in the Swiss Alps, becomes the planet's financial epicenter every year when it hosts the prestigious World Economic Forum (WEF). During that week, the village gets invaded by black, chromed-up luxury sedans – with black tinted windows and chauffeurs in dark suits wearing even darker-tinted sunglasses – driving from one chalet-looking hotel to another.
Next to the supply chain challenges linked to the pandemic and the Russian invasion, this year Resortecs was also on the agenda of the world's biggest economic event. I was invited to join the summit's climate change discussions as a BMW Foundation Responsible Leader and Resortecs' Executive Lead – a company proudly considered "tête de course" in sustainability and circularity.
My role was to showcase one of the technologies that can help big polluters (like the fashion industry!) meet the Paris Agreement targets and comply with new environmental policy frameworks, like the much-discussed Extended Producer Responsibility (EPR).
Resortecs was not the only innovator invited. I was lucky to carpool with changemakers like Lubomila Jordanova from Plan A, a company allowing for easy carbon and ESG reporting for businesses, and Tobias Engelmeier from Village Data Analytics, a company advocating for the better use of data to help bring electricity in remote places. Tobi's VW beach van took us up and down the Alps, stacked with good ideas, and turned out to be the first of the many insightful exchange moments we were about to experience.
Davos serves networking on steroids. The conference hall in the center is for those who want to see and be seen. The important discussions and meetings are held inside hotel lobbies, meeting rooms, suites, and corridors – where wine and champagne are served with canapés from 10:00 in the morning.
Each hotel entrance becomes an airport security check with metal detectors and – unlike the ones in the Vatican – very serious Swiss guards. The free CBD chewing gums offered in the lobby of many hotels help the ones too stressed out to calm down.
We joined panel discussions and keynotes, pitched our solutions, and now know what sustainable whiskey tastes like.
But most importantly, I learned the following:
1. Prof. Johan Rockström: "we need science-based targets".
That's why we've invested in Life Cycle Assessments (LCA), a scientific method to assess and calculate the environmental impact of products and processes, since the start of Resortecs. Take a look at our LCA to understand how Resortecs' Smart Stitch™️ and Smart Disassembly™️ allow existing recycling processes to reach an even higher impact potential – including 50% less CO2 eq. emissions.
2. Dr. Laura-Marie Töpfer: "we need to focus on hardware, it is what created the problem and is also what is going to help us out of it because carbon dioxide is a molecule and digital solutions don't allow us to capture it."
We didn't invest our most valuable resources in the construction of our Smart Disassembly™️ system because we like big machines! If we really want to achieve environmental and commercial targets, we need hardware that can generate a positive impact as efficiently as other hardware polluted for years.
3. Barbara Ann Bernard: "carbon credits and value can be used wisely to fund the transition."
Fashion brands running industrial pilots or launching their first collections with Resortecs have learned very quickly that linear production models are not only risky, they also limit economic growth. The circular economy, on the other hand, makes it possible to monetize a product, its materials, and its components multiple times while reducing their environmental footprint.
A big thank you to the BMW Foundation Herbert Quandt for inviting Resortecs to the WEF this year!
I look forward to joining next year's edition with a more resilient fashion economy that has a clear climate positive strategy in action.
The fashion-tech startup that facilitates industrial-scale textile recycling is one of the 74 high-potential businesses chosen in the most competitive selection of the European Innovation Council (EIC) Accelerator.
BRUSSELS, BELGIUM – Brussels-based startup Resortecs has been selected to receive a grant worth €2.5M from the EIC Accelerator. The startup enables industrial-scale recycling in fashion thanks to high-quality, automated garment disassembly.
Currently, less than 1% of all clothing produced is recycled, largely due to the high costs and complexity in separating different textile materials prior to recycling. Resortecs solves this issue with two patented innovations: Smart Stitch™, heat-dissolvable stitching threads, and Smart Disassembly™, an industrial oven capable of separating the different components of clothing made with Smart Stitch™, all without compromising the quality or creativity of clothing.
Aligned with the EU efforts to accelerate circular fashion and progressively halt fast-fashion production, Resortecs is one of the 74 startups selected out of over 1000 applicants in what is the most competitive funding round from the EIC Accelerator. The high-potential companies will each receive grants and/or equity investments, depending on their needs.
Mariya Gabriel, Commissioner for Innovation, Research, Culture, Education and Youth said:
The new wave of innovation is currently led by deep tech start-ups that target societal challenges. I am happy to see so many of them applying to the EIC, in particular from countries that are catching up in their levels of research and innovation performance. Thanks to the European Innovation Council, they will get the support they need to accelerate their growth and lead on the next wave of deep tech.
Founded in 2017 by Cédric Vanhoeck and Vanessa Counaert, in 2021 Resortecs had already raised over €1.8M to fund R&D and start piloting their disassembly solution, now validated by over 30 global fashion giants. Winners of several awards – from the H&M Foundation Global Change Award in 2018 to the 2022 Female Founder Challenge organized by VivaTech and Société Générale just last week – the startup counts on renowned supporters, including La Maison des Startups LVMH in France, Desigual's Awesome Lab in Spain, and the BMW Foundation's RESPOND Accelerator in Germany.
We are thrilled to have been selected by the EIC. This sum is a stepping stone to close our current €5M fundraising round – the most ambitious so far. We want to double the team, produce new continuous disassembly systems and scale our thread production to answer the ramping demand for circular solutions coming from the EU textile industry. – Cédric Vanhoeck, co-founder & Executive Lead.
Resortecs' Smart Stitch™ has already been used in collections such as "Genesis" in collaboration with the American made-to-measure jeans brand Unspun and with H&M for the "Circular Design Story" capsule collection. A new partnership with Spanish giant Inditex is set to hit the stores this summer. By the end of the year, the French Decathlon will launch its first model with Resortecs' thread: a fully circular ski jacket.
Resortecs is the laureate of Viva Technology & 50inTech's #FemaleFounderChallenge of 2022! Vanessa Counaert, our co-founder and Strategic Lead, was crowned female founder of the year for Resortecs' innovation, scaling potential, and solution impact.
The #FemaleFounderChallenge is an initiative that puts female entrepreneurs at the front and aims to accelerate the financing of women-led startups and to urge Venture Capital (VC) funds to commit to more gender equality at all levels. Resortecs was one of the 5 finalists of the challenge, selected out of over 500 applicants from 69 countries.
As the new winner, Vanessa and Resortecs get access to a substantial platform of visibility from Viva Technology – VivaTech is the biggest European event for technology and startups. Additionally, the laureate also gets private meetings with the #FemaleFounderChallenge's high-level VC jury, a speaking opportunity with Maddyness, mentoring sessions on fundraising with Claire Calmejane from Société Générale, and last but not least, a startup booth at VivaTech 2023.
It was very inspiring for Resortecs to be surrounded by so many female entrepreneurs, with a special shout out to the other 4 finalists: Charlotte Gaudin from AML Factory, Shusma Shankar from Deep Planet, Lilia Leye Shwartsman from MICA AI MEDICAL, and Bola Bardet from Susu.
By Rawaa Ammar, Impact & Sustainability Lead at Resortecs.
What do floods caused by extreme rain in Brazil, a heatwave hitting Antarctica, and heavy thunderstorms engulfing Brussels in May have in common? These are only but a subtle sign that climate change is an imminent threat, and that we need to act now.
Observing the water cycle and following how it evaporates into the atmosphere, condenses into rain, and flows back into the sea is an ideal example of how Nature is relying on circularity to sustain life on Earth. To understand such cycles, scientists have always relied on certain parameters throughout the different stages of their formation. The same concept is applied in Life Cycle Assessment studies (LCA), one of my go-to resources to measure impact as a Sustainability & Impact Lead at Resortecs.
An LCA is an environmental management tool that provides a better understanding of a product's impact on the planet at each stage of its life cycle. It is a very strong tool that can be misused if misconducted. A recent Forbes article explains why environmental impact assessments could potentially undermine sustainable fashion. But does that mean we need to stop conducting LCAs to verify a product's environmental footprint (PEF)? How will we get the information, and how can brands be held accountable for their sustainability claims?
LCAs should be especially important for the fashion sector, one of the top polluting industries, responsible for 1.2 billion tons of CO2 equivalent every year.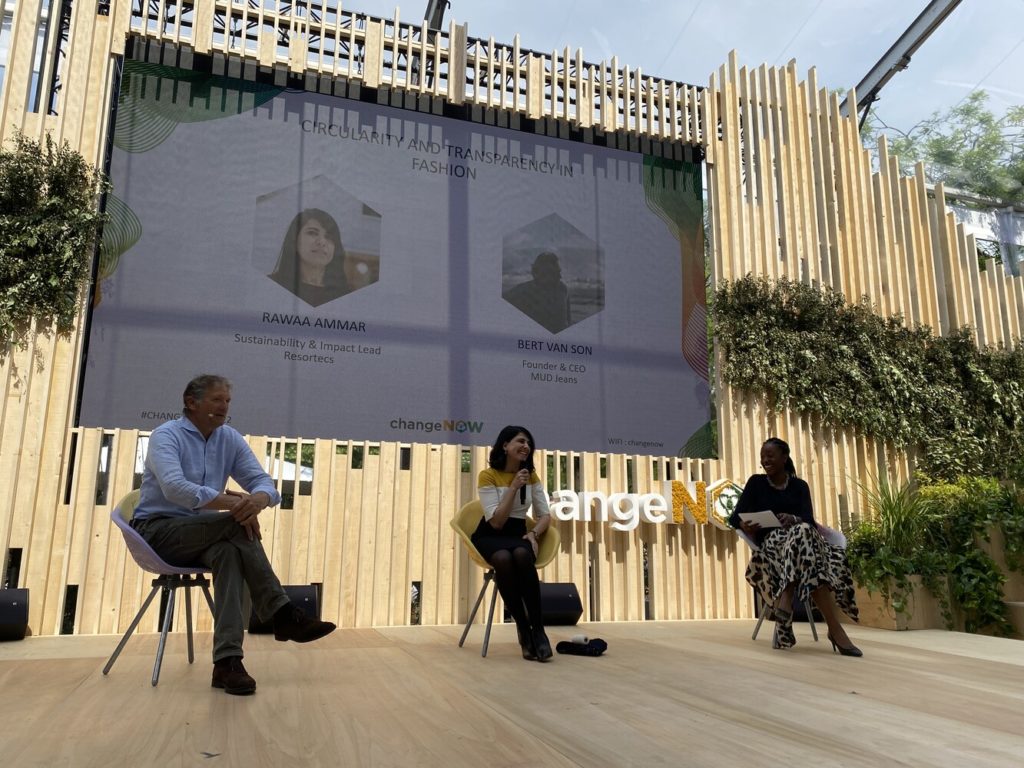 Two weeks ago, I had the opportunity to touch on this topic during a ChangeNow panel discussion on circularity in the fashion industry. The one thing we all agreed on is the critical need for more transparency and information on all things fashion. Data holds great power and framing scientific findings as an LCA can provide brands, legislators, investors, and end-consumers with vital information on the PEF of any product in our closet or shopping cart. LCAs should be especially important for the fashion sector, one of the top polluting industries, responsible for 1.2 billion tons of CO2 equivalent every year.
Concretely speaking, however, the question remains: what kind of change(s) must the fashion industry adopt to help keep the global temperature increase below 2°C, as set by the Paris Agreement? It is obvious that sustainability should be reinforced in every manufacturing aspect – from material sourcing to product design – but little is discussed spoken about the importance of true circularity and efficient waste management. Currently, 34M tons of garments are dumped by the global north in deserts, seas, and incineration yards all over the world every single year. This cannot go on. It's time for brands to move from the "thinking about it" stage and start implementing, today, the best-performing technologies that can critically reduce and transform the waste of tomorrow.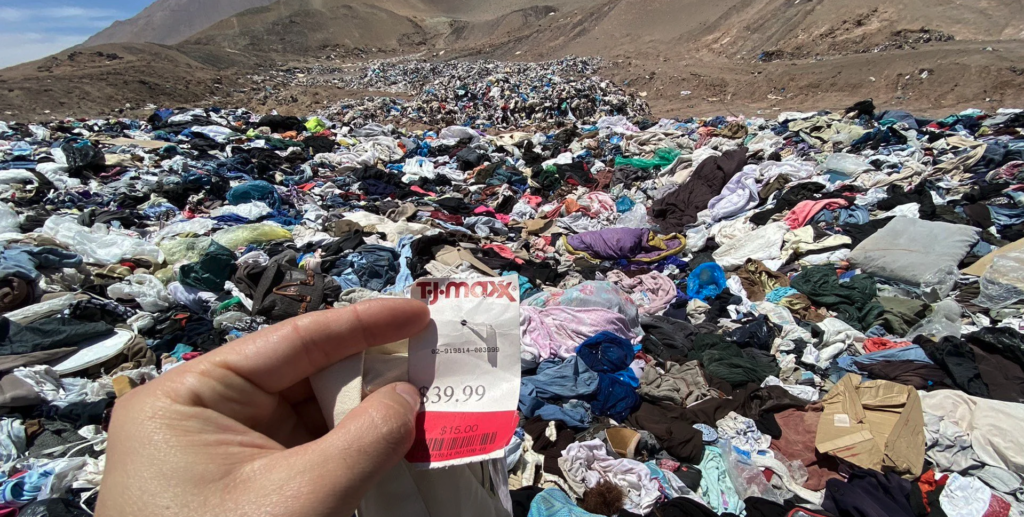 At Resortecs, we've conducted an LCA to compare the impact of different textile disassembly solutions (manual, mechanical, and Resortecs) coupled with (mechanical, chemical, and Purfi) textile recycling. Using all possible combinations of disassembly & recycling processes, we calculated the difference between the PEF of a circular pair of jeans and the PEF of a benchmark pair that would end up incinerated or in a landfill.
The results are not at all shocking: recycling is one of the golden opportunities to transform the future of fashion… but if not done right or, even worse, if disassembly is not part of the equation, the entire effort to make the textile supply chain greener could be wasted. Compared to incineration, the right technical choice, like adopting Resortecs to automate disassembly and facilitate industrial-scale recycling, can reduce CO2 emissions by up to 50%. The impact doesn't stop there:
• water consumption can be reduced by 98%;
• textile waste can be decreased by up to 80%;
• costs linked to toxicity remediation can be reduced by over 200 euros (per pair of jeans!).
By now, you are probably wondering if brands will need to spend more to pick these low-hanging fruits? While the short answer is yes (no innovation is cheaper than the status quo before it becomes mainstream), the right answer is no!
Shifting from linear production to a circular model, such as the one made possible by Resortecs' Smart Stitch™️ & Smart Disassembly™️, is a medium-term investment that has many financial advantages for different players along the textile supply chain. To list only the benefits for brands, adopting Resortecs allows fashion giants to:
• reduce their carbon footprint and avoid offsetting costs or CO2 taxation;
• secure a continuous stream of traceable, recycled, sustainable materials;
• save up to 15% in production costs;
• get an ROI as high as 300% with payback within the year;
• and, ultimately, reduce the consequences of fashion production on climate change!
What do you think – can numbers and LCAs eventually stop the fashion industry from destroying the planet? Let me know in the comments sections.
If you are curious to discover how the fashion industry can reduce its annual emissions by 204 M tons in the coming 10 years, download our externally-reviewed Life Cycle Assessment.